Overview: Stellar leadership requires continued nurturing and support. Executive coaching helps leaders identify their weaknesses and develop their essential leadership skills like:
The ability to adjust their mindset
The ability to give and receive feedback
Showing vulnerability and admitting mistakes
Active listening
The willingness to take action
Leadership development is a continuous process lasting as long as the leader is active. Not even successful leaders can afford to rest on their laurels. They must always look for ways to sharpen their leadership skills and steer clear of harmful leadership behaviors. As soon as you stop evolving as a leader, you become an ineffective leader.
Leadership coaching can help executives maintain and develop their leadership skills while avoiding counterproductive behaviors. To take matters into your hands and adopt an attitude that facilitates continuous improvement, focus on the following skills.
1. Self-Awareness and the Ability to Adjust Your Mindset
Your leadership mindset determines how you lead your organization. If your company underperforms, take a step back and reassess your mindset before you do anything else. Even if you don't think you're doing anything wrong, it makes sense to reassess your approach to leadership as you may discover hidden problems. 360-degree assessments coupled with leadership coaching can help you identify blind spots and leadership gaps and mend problems.
Stellar leadership is not the result of more talent. Great leaders usually work harder at identifying weaknesses and fixing them.
2. Recognizing the Value of Honest Feedback
Knowing the value of honest feedback and realizing how it can help you be a better leader gives you motivation to proactively seek it out.
Schedule an hour to talk to every one of your team members individually. Solicit their unfiltered, honest feedback.
Such conversations present you with opportunities to build rapport and trust. Thus, they are well worth the timely investment they require from you. Make it clear to your employees what you're looking to achieve through the meetings. You don't want them to believe their careers with your organization may be on the line. This could cause them to go into fight-or-flight mode.
3. Learning to Admit Mistakes and Show Vulnerability
The age of infallible, authoritarian leaders is long gone. Stellar leadership requires leaders to muster the ability to admit their mistakes and not pose as all-knowing authorities at the helm of a ship.
By showing vulnerability, leaders don't merely become more relatable and human. They send out a powerful message to everyone on the team that it is safe and commendable to adopt a similar approach. That's why leadership vulnerability is such a powerful culture-building tool.
4. Being a Good Listener
In the grind of everyday leadership, it is easy to lose sight of the importance of soft leadership skills like listening. Many distractions compete for your attention at all times, making it seem less important to pay attention to what reports tell you.
To maintain or regain your listening skills, address the following problems.
Distractions. Turn off your push notifications and emails during one-on-one meetings with team members. Take notes. State it flat-out that you want to note important points so that you don't forget them.
Questions. Executive coaching professionals know and use the power of questions. When you ask questions, you probe for information such as your interlocutor's state of mind and frame of reference. Learning this information allows you to create a relevant context for your discussion.
Active listening and reflection. To ensure you understand what your employees tell you, try repeating it to yourself in your own words. Try not to suppress your employees' words by talking too much. When someone opens up to you, you should aim to make the most of it.
5. Swinging into Action
Follow feedback by working out concrete action plans. Actions always speak louder than words and show intent better than anything. Identify concrete steps you can take immediately to make progress in the matters your employees raise. Follow up and get the ball rolling.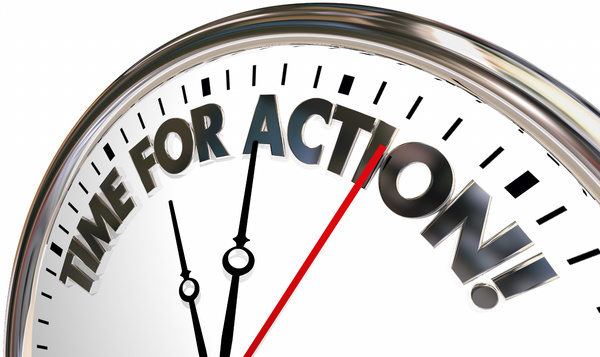 As a leader, you set the tone for your team. Your leadership skills and ability to avoid bad leadership behaviors have far-reaching consequences. Through executive coaching, you invest resources into your career as well as the future of your organization.
Looking to gain a sustainable edge over the competition? Learn more about intelligent leadership and build a coaching-focused culture in your organization.
To learn more about how you can join the IL Movement as a coach, or how you can benefit from bringing IL Solutions to your organization, contact us today.