WELCOME TO INTELLIGENT LEADERSHIP®
ONLINE ACADEMY (ILOA)
BRINGING Affordable WORLD-CLASS EXECUTIVE COACHING TO
First-Level Managers, High-Potentials, and Emerging Leaders.
Schedule Your Live Demo with one of our professionals.
game-changing impact
improving lives forever
The ILOA leadership program has been great 10-week program for me and my team. I had to think outside the norm about various aspects in life and business to lead effectively and then reflect every week. Our online coach was very helpful to keep us on track.
—
— PK Gupta Global CTO & APJ Presales Lead, Global Alliances DELL Technologies
ILOA embodies essential leadership wisdom combined with a practical guide that provides an excellent approach for gaining the knowledge and skills needed to incorporate Intelligent Leadership into our personal development journey
—
— Sherry Keramidas, PhD, FASAE, CAE Executive Director American Occupational Therapy Association (AOTA)
My experience with the program was very positive as it opened my eyes on very important personal aspects and made me realize what was really important. It helped me reorder my priorities putting what mattered the most at top! Would definitely recommend it to any emerging leader
—
— Tina Zeidan Training & Knowledge Manager, GlobeMed, Inc.
Thank you ILOA team! It has been great to work with you all. I really appreciate how the program has helped me visualize the success and impact I would like to accomplish. The work was intentional and concrete. The service was immersive and personal. And the gratitude toward Mr. Mattone and his team are sincere and heartfelt
—
— Ramzy Blanch Learning and Development Specialist Goodwill Industries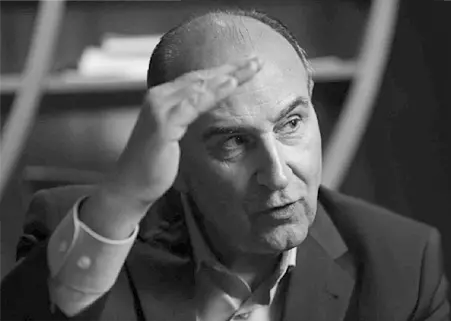 "No longer is world-class executive coaching only for executive-level leaders — ILOA brings affordable world-class executive coaching to your first-level managers, high-potentials, and emerging leaders."
From John Mattone…
Congratulations on taking a big step—actually, a quantum leap—toward igniting your inner-core, growing your leadership, living a more fulfilling work and home life, even securing your legacy. I have come to believe nothing else in our lives matter, other than committing with deep purpose and focus to these four pillars. The essence of who I am today and how I have grown my reputation to be known as the world's top executive coach (said with deep humility and gratitude), is because I finally committed—in 2010 and 54 years old, to embracing these pillars. Yes, better late than never!
It took me a long time…
to recognize that the "secret" to my own achievement and fulfillment—in life and professionally, was connected to embracing and mastering these foundational pillars. Along the way, I was able to discover that the most important and powerful pillar was my inner-core and, once I learned to "go deep" and connect with it, embrace it, and learn about it and from it—my life changed! I discovered the ultimate "ignitor" to everything that matters in life is determined entirely by the strength, maturity, and vibrancy of our inner-core. I have learned that if our character, values, self-concept, thinking patterns and emotions are strong, there is always positive "spill" to our "outer-core", which is what the world sees. The key to our performance, achievement, reputation, and the results we get in life and business, is all ignited from within. As I have grown, I have learned to strengthen my own inner-core, which has fueled my own mastery of the pillars and now my life's work is dedicated to helping others do the same.
Don't make the mistake I made…
which was committing—late in life, to discovering the "secret" to my own fulfillment. Now that you know my "secret", I encourage you to act now. Don't make the other big mistake many leaders make–-which is trying to navigate this journey alone. Life, leadership, and business is way too tough nowadays to try to go it alone. You owe it to yourself, your family, team, and organization to be fully poised and prepared to meet and solve any challenge that comes your way. Let us help!
Welcome to Intelligent Leadership® Online Academy (ILOA)…
Empowering yourself and others, managing teams remotely, managing and leading change in a VUCA (Volatile, Uncertain, Chaotic, Ambiguous) world, solving problems with a multiplier effect are some of the "new-normal" leadership skills—not of tomorrow anymore. Today. ILOA is the future of leadership development, Now.
ILOA creatively and masterfully equips high-potentials, and emerging leaders with both the winning "mindset" and inner-core strength needed to spark, fuel, and grow their "new-normal" leadership capabilities. ILOA delivers personalized coaching to this target audience efficiently, cost-effectively, with a powerful ROI.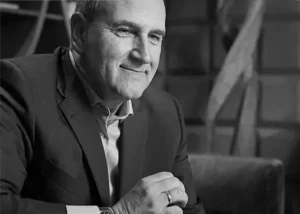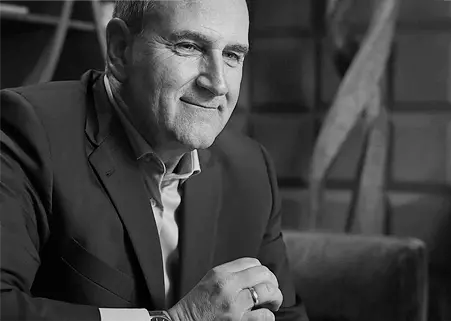 "Executive and leadership coaching is the best way to ignite higher level performance and engagement while equipping your leaders and future leaders with the transformative growth mindset needed to create a diverse, inclusive, and innovative culture that delivers real results"
– John Mattone & the IL Team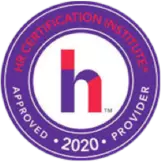 The use of this official seal confirms that this Activity has met HR Certification Institute's® (HRCI®)
criteria for recertification credit pre-approval.
DISRUPTION AND OPPORTUNITY
ARE TWO SIDES OF THE SAME COIN
The organizations and leaders who accurately read and navigate this new reality will be ones who not only survive – but thrive – in the days, months and years ahead.
No longer are the traditional leadership programs the answer.
It's not about pushing stale e-learning modules out to learners so they can "check the box". It's also not about having them consume volumes of free online content either.
It's about…
Consuming powerful, transformative "bite-sized" content—quickly and efficiently.
Taking action and putting newly learned capabilities into practice immediately.
Reflecting on actions taken and accountability with the help of a John Mattone Master Certified Executive Coach.
Measuring results and gamification to track individual and team progress.
WELCOME TO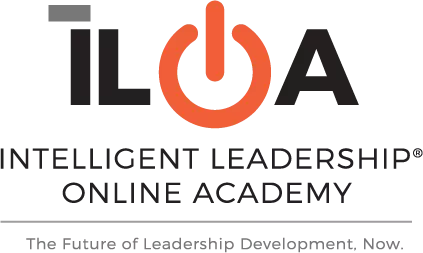 Intelligent Leadership® Intelligently Delivered. Become the best leader and person you can be working with John Mattone as your personal coach for 10-weeks–investing just 20-30 minutes/week, in this cost-effective, revolutionary online action and accountability-based leadership development and coaching program based on John's global bestseller and top 50 leadership books of all time, The Intelligent Leader: Unlocking the 7 Secrets to Leading Others and Leaving Your Legacy.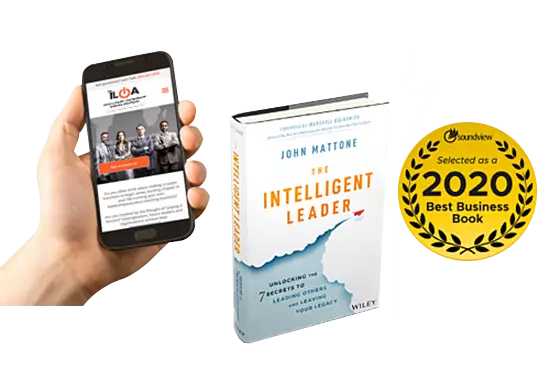 GROWING LEADERS.
BUILDING CULTURES.
DRIVING RESULTS.
Your 10 Week Journey with John Mattone, the World's Top Executive Coach.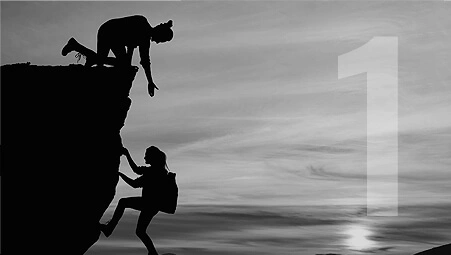 Module 1. Having a Courageous Mindset
Learning Objective: Possessing a mindset of courage will help you to be more open to change, transformation and disruption in all areas of your life. In addition, your ability to role model and lead others to better handle change is ignited from the courage they see in you.
The predictive algorithm that determines your success as a leader and person.
How to "look inside" and find the evidence you need to be courageous.
Module 2. Create a Massive Vision
Learning Objective: Having a mindset of thinking different, bigger and better is the fuel you need to be bolder, more creative, more innovative, and more impactful as a leader and person.
The journey of leadership is not about you—it's about others; the ultimate measure of your leadership success will be the extent to which you have positively touched the hearts, minds and souls of others.
What you want to do and become in your life is not sufficient. You need to be crystal clear on the vision of the leader and person you must become.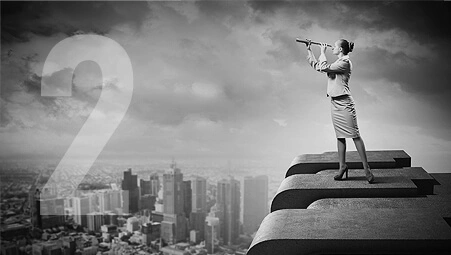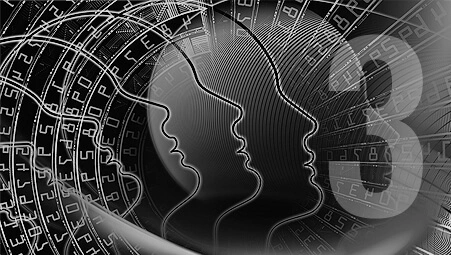 Module 3. Becoming Self-aware of Your Inner Core
Learning Objective: Being self-aware—accurately seeing yourself the way others see you, is the foundational key to creating a leadership development plan (i.e., your personal prescription) that is targeted, accurate and actionable focused on leveraging your gifts and addressing your gaps.
Your inner-core strength (i.e., self-concept, thoughts, emotions, values, character) will determine your outer-core success.
"Prescription before diagnosis" is malpractice in medicine but also in the world of leadership and personal growth.
Module 4. Being Open to Feedback
Learning Objective: Making the decision to be vulnerable—being open to feedback from others is the key to growth as a person and leader. People who create this positive habit, enjoy extraordinary success in their personal and professional lives. The "vulnerability decision" is also the seed of innovation and creativity.
How to ask for feedback from those around you and how to thank them.
How to share your plan for growth—your Individual Leadership Development Plan (ILDP) with others.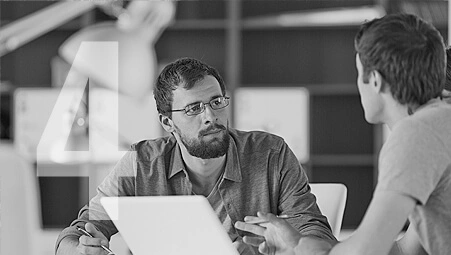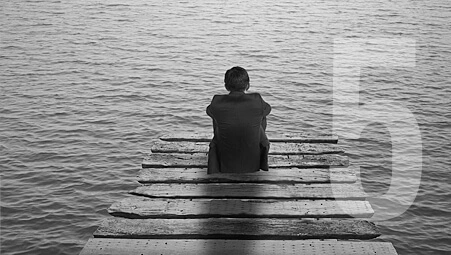 Module 5. Spending Time on Reflection
Learning Objective: The mindset of slowing down and engaging in deep, quiet thought, taking time for reading, reflecting, internalizing, and learning how to "take stock" of both the great things you did as a person and leader as well as where you fell short—at the end of every single day, is perhaps the strongest ignitor to positive change as a leader and person.
Learn how to "unplug"
Reflection exercise to create your Reflection Habit.
Module 6. The Disciplined Pursuit of Less
Learning Objective: Having a mindset that enables you to focus on the fewer value-add activities as opposed to constantly adding more and more to your to-do list, is critical to your success as a leader. Distraction is your enemy. Distraction will derail your gifts and success personally and professionally and is the root cause of why many organizations ultimately fail.
Learn how to say "no"
Learn how to focus and delegate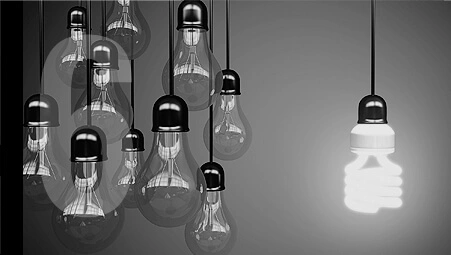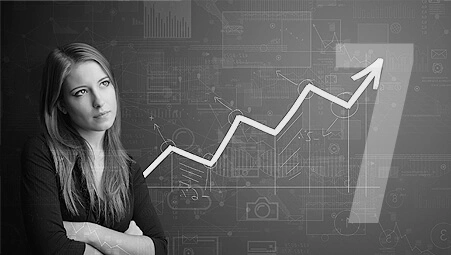 Module 7. Long Term Mindset
Learning Objective: Having a long-term mindset in a world that demands immediate results, instant gratification, and the pressure to perform and deliver results, is the key to creating the toughness and resilience you will need to combat the inevitable set-back's, ups and downs, and pain that comes with the world of immediacy. You must be resilient for your team to see it and value it for themselves individually and collectively.
Long-term goals exercise
Positive habits you will need to create long-term success
Module 8. Finding the Glow
Learning Objective: Finding your glow happens when you are in tune with your inner-core and expressing through positive leadership behaviors the real gifts and beauty of your soul. Your presence as a leader is based on the words you express, how you deliver those words, what you look like as you deliver those words, even what you don't say. Your reputation—which can make or break you as a leader, comes from the quality of your presence. In turn, your presence comes from finding your glow.
How mentors and coaches can help you find and ignite your glow
Find your glow exercise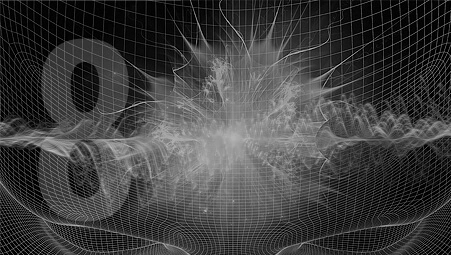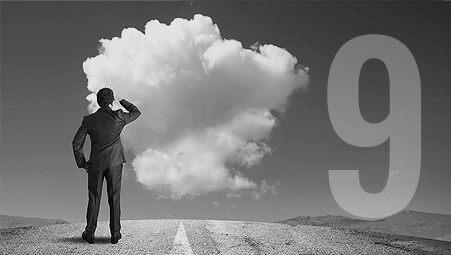 Module 9. Developing a Core Purpose Statement
Learning Objective: Having an accepting mindset that enables you to think about and ask yourself some of the most important questions you must find answers to along your journey of life and leadership, will determine your success, even your legacy, as a leader and person. Getting clear on your personal "constitution" will give you clarity and focus on what your true differentiators are as a leader and person and what makes you unique. Great people—great leaders touch others through their positive uniqueness.
Core purpose exercise
What brings you happiness and feeling of abundance
Module 10. Making the Decision to Be Great
Learning Objective: Becoming great as a person and leader doesn't magically happen. It starts with your decision to be great—to stand-out, to add tremendous value, to be unique, to be a trailblazer, to be a role model to others, to help others make their own decision to be great. Becoming great in any pursuit comes from a craving desire and deep belief that greatness can, will and must happen. If you think these things you will fail. If you deeply believe, you will succeed.
Finding your deep belief that you can, will and must make a difference
Making the decision to be great—start today