Discover and experience the unique and powerful components of the Intelligent Leadership Executive Coaching Blueprint pioneered by John Mattone, the #1 authority on Intelligent Leadership and the world's top executive coach. IL's unique coaching philosophy and blueprint achieves results by igniting and strengthening a leaders inner-core and outer-core, which enables them to realize 4 "game-changing" outcomes that they can leverage as leaders in their business and life: altruism, affiliation, achievement, and abundance (The 4 A's). The 4 A's are the seeds to achieving sustained greatness, driving breakthrough results for themselves and their team and creating a legacy that lasts.
Custom IL Packages available for C-Level Executives, Entrepreneurs, Vice Presidents, Managers, High-Potential and Emerging Leaders.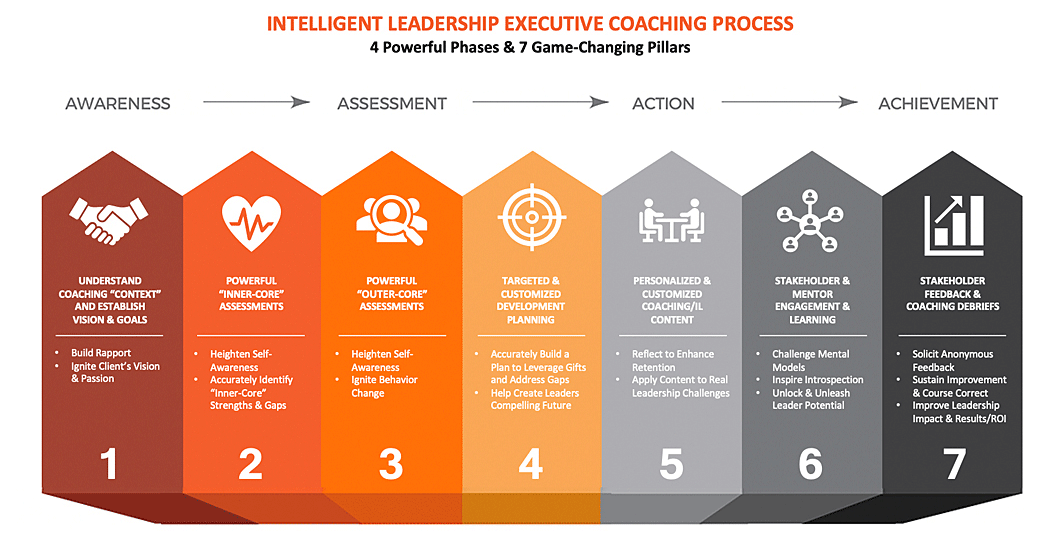 A Sample Package…
EXECUTIVE COACHING for VP's, Directors and Managers (Some Entrepreneurs)
The Intelligent Leadership Executive Coaching Process features 40 to 70+ hours working directly with an IL Coach over a 6 to 12-month period. The IL Coach confidentially engages with their client in the four proven phases of the IL proprietary coaching process: Awareness; Assessment; Action; and Achievement. The client undergoes an in-depth diagnostic interview and are assessed using our proprietary Mattone Leadership Enneagram Inventory (MLEI)® "inner-core" assessment, complemented by stakeholder interviews and proprietary Strategic -Tactical Leadership Index-360 (STLI-360)® to gain insight into their "outer-core" effectiveness. As part of this process, the IL Coach will sometimes "shadow" the executive as they go about conducting organizational development meetings, delivering presentations, and interacting with internal and external stakeholders. The IL Coach will debrief the leader's custom assessment results and offer their observations over multiple insightful sessions; the remaining coaching sessions feature the IL Coach partnering with the leader "hip to hip" to help them build and implement their custom leadership and personal development plan focused on leveraging their gifts and strengths and addressing their development needs. IL is "stakeholder" focused, in that executives are guided by their Coach to professionally engage their stakeholders throughout the process to gain powerful insights about their leadership strengths and development gaps. IL utilizes the powerful and proprietary online LeaderWatch® Survey process at three-month intervals to obtain feedback from stakeholders to determine if the leader is improving in those areas identified as critical in their leadership development plans. Investment Options: 6, 9 or 12 Months.
The Powerful IL Process + Powerful Tools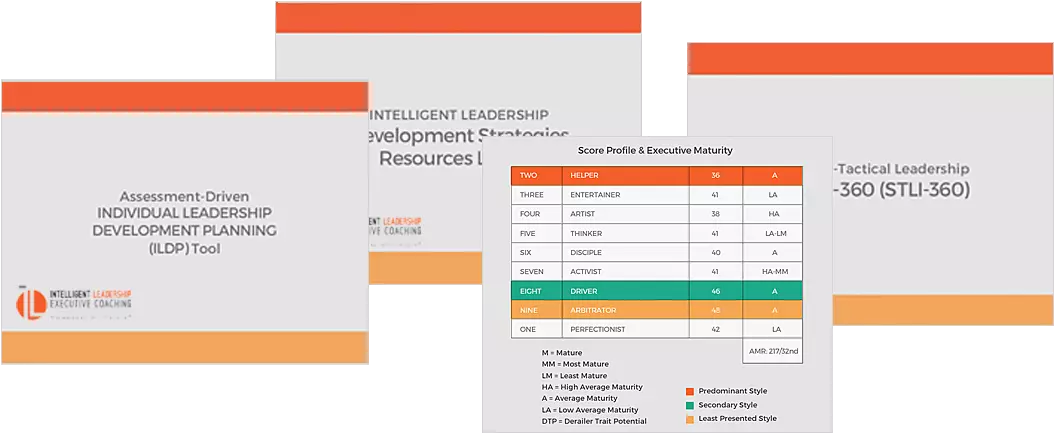 Ignites Breakthrough Leadership Performance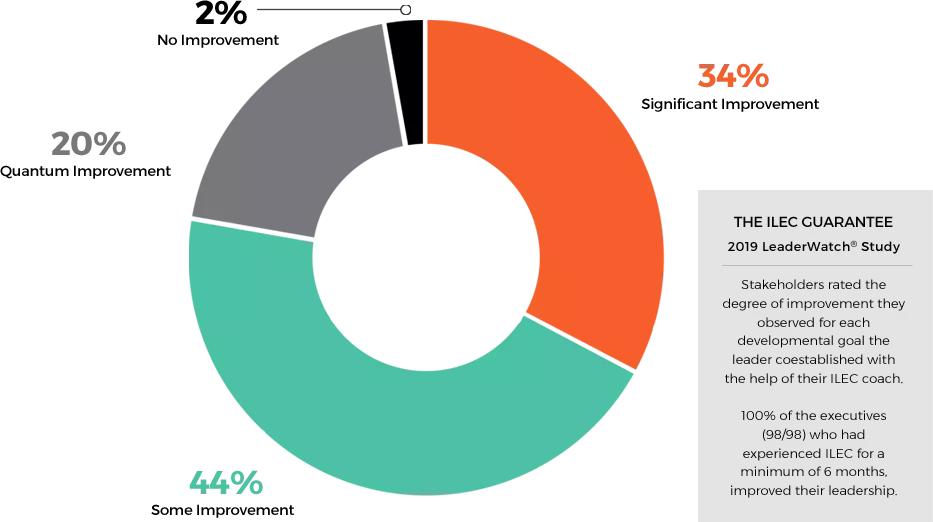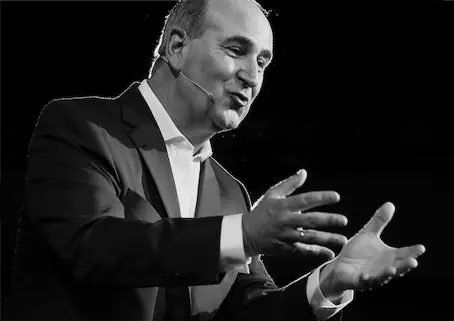 "You have the choice to either accept or reject feedback; however, if you reject feedback, you also reject the choice of acting in a way that may very well bring you abundant success and happiness."
IL Coaching: Super-Elite Executive Coaching (SEEC)™
Super-Elite Executive Coaching (SEEC) is virtual one-on-one synchronous coaching targeted to your unique needs. Whether your need is to improve your self-image, emotional intelligence, presentation skills, team leadership skills, talent leadership skills, leadership and personal presence, handling feedback, delivering feedback, handling disruption and conflict or you are looking for private and confidential mentorship on how to accelerate your career, your IL Master Coach will work with you to: (1) better isolate your particular leadership development needs; (2) identify your deep leadership strengths and gifts that you can better leverage in support of your goals; (3) create a targeted, specific, results-driven plan that becomes your "blueprint" for taking positive action to meet your challenges head-on; and (4) leverage our proprietary process and tools to keep you laser-focused on achieving your goals. You have multiple options to start SEEC with your IL Master Coach:
Option 1
"Quick Start" Online Package (Pay by Session)
Option 2
"Ignitor" Online Package of 3 Sessions
Option 3
"Developer" Online Package of 6 Sessions
Option 4
"Immersion" Online Package of 10 Sessions