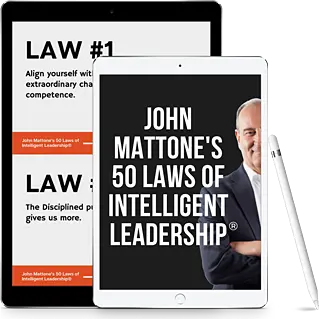 50 Laws of
Intelligent Leadership
Each of these 50 laws come from deep within my inner core and are based on my own experiences, reflection, and the lessons I've learned from others. They are designed to nourish your soul, to make you think, to touch your heart, and hopefully to incite you to take positive action in your business and your life. I encourage you to read and reflect on them, internalize their meaning for you, and if they resonate, share them with anyone you think would benefit from reading them. My sincere hope is that these quotes serve to ignite your inner core, grow your leadership, enrich your life and the lives of others, and help you to create and leave a masterpiece.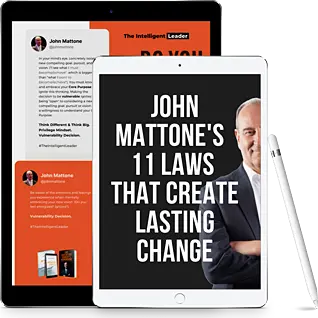 11 Laws that
Create Lasting Change
In order to actually become a great leader, we need to change. We need to change the way we think, the way we act, the way we interact. Essentially, we need to become a new person, even if that person is a better version of the person we already are. This is the paradox of change. It requires us to become something new and different, but also more deeply who we already are. My 11 Laws detail a formula for bringing something new into being, whether it's a specific quality or an overall vision for yourself. I've used these Laws working with thousands of people, and also used them myself, and have generated consistent breakthrough results.