In order to actually become a great leader, we need to change.
We need to change the way we think, the way we act, the way we interact. Essentially, we need to become a new person, even if that person is a better version of the person we already are.
This is the paradox of change. It requires us to become something new and different, but also more deeply who we already are.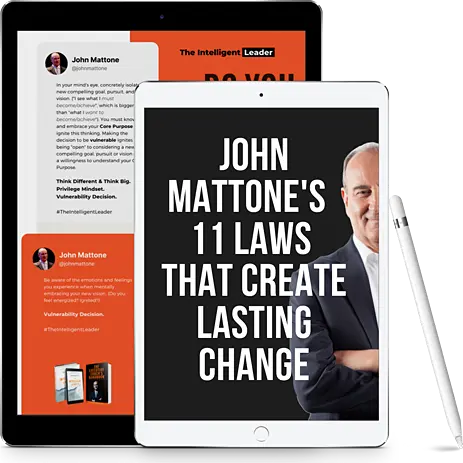 Download now and share with someone you know today!
Please fill out the short form below:
11 LAWS THAT CREATE LASTING CHANGE
Thank you for submitting your information. Download "11 Laws That Create Lasting Change" PDF by clicking on the button below. Remember to share it with someone you know today.