Overview: Intelligent leaders know that when they stop improving, they become a liability to their organizations. To continue delivering intelligent leadership, they must continue improving skills that allow them to:
Lead change
Motivate employees
Maintain self-awareness
Learn and evolve
Build and sustain relationships
Take advantage of leadership coaching
Intelligent leaders are lifelong learners. Even if you are a wildly successful executive, you can't afford to rest on your laurels. You have to keep improving your leadership skills. That is one of the basic tenets and requirements of intelligent leadership.
Leadership coaching can help leaders stay on track and avoid stagnation. Coaches know what questions to ask to prompt introspection, improvement, and personal growth in executive personnel.
In some regards, leaders can take a breather now and then. However, you can never stop improving certain leadership competencies.
1. Championing Organizational Change
Stagnation is one of the archenemies of organizational success. In our constantly evolving world, better ways of handling business emerge all the time. Those who adopt positive changes faster succeed. Organizations that don't fall behind. The race never ends.
Leaders inspire, create opportunities, empower, and motivate. To keep their organizations competitive, they act as agents of change. Intelligent leadership requires individuals to:
Proactively address resistance to change
Communicate effectively throughout a changing process
Engage employees and effectively respond to feedback
Monitor the implementation of change
Leadership coaching focuses on developing leaders who can navigate change and make it easier for their organizations to adapt.
2. Motivating Employees
In the context of intelligent leadership, motivating employees is an art form. The main tool leaders have at their disposal in this respect is empowerment. By allowing their employees to take risks and explore alternative solutions, leaders involve them in decision-making processes.
Intelligent leaders can motivate their reports by:
Building trust through transparency and honesty
Giving employees room and opportunities for growth
Building positive organizational cultures
Providing praise when its warranted and rewarding success
Giving employees insights into how the organization works and why their work matters
3. Maintaining Self-Awareness
Self-awareness is a cornerstone of emotional intelligence and intelligent leadership. It allows you to recognize your emotions and their effects on your decision-making processes, your tendencies, biases, and assumptions.
Self-awareness is a leadership competency that needs continued practice. Many other essential leadership skills depend on self-awareness. As the indispensable prerequisite of emotional intelligence, self-awareness constitutes the basis of intelligent leadership.
If you allow your self-awareness to wither, you lose the ability to self-reflect and understand how emotions shape the behaviors of those with whom you work and cooperate.
4. Making Time to Learn
As the successful leader of a well-performing organization, you have a lot on your plate and few reasons to learn new things… Or so you may think.
Allowing day-to-day work to rob you of the time you need to expand your knowledge and abilities is not something you can afford.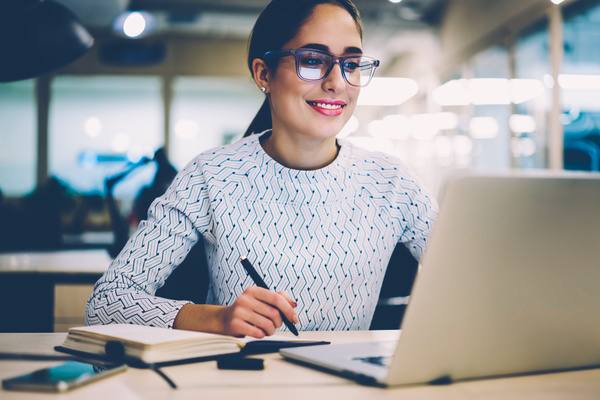 Curiosity is a good starting point, but it may not be enough to get you learning. Identify things you don't know and want to learn. Compile a list and tackle the items one by one. Make a conscious effort and allocate time to learning.
5. Networking and Building Relationships
Building and sustaining meaningful relationships has always been a staple of intelligent leadership. An effective leader is a networking powerhouse. Intelligent leaders are at the center of wide networks of relationships, acting as bustling beacons of information and inspiration.
Human relationships need constant nurturing. Neglect one for even a short while and it will fray.
6. Recognizing the Value of Leadership Coaching
Leadership coaching can help leaders fulfill their potential in many ways. The constant dialog a leadership coach sustains is instrumental in improving your leadership skills.
Coaching helps you keep tabs on your strengths and weaknesses. It offers alternative perspectives that help you make better decisions and empower yourself.
By continuing to improve their skills, leaders become happier, humbler, and indispensable to their organizations. They are also better prepared to hand off the reins of leadership when the time comes.
Looking to build a career in leadership coaching? Learn more about intelligent leadership and get a head start.
To learn more about how you can join the IL Movement as a coach, or how you can benefit from bringing IL Solutions to your organization, contact us today.