Overview: Instead of relying exclusively on material incentives and benefits to spur productivity, leaders should consider applying some of the basic tenets of intelligent leadership. Clear communication, realistic expectations, full material and emotional support, and clearly formulated company values have bigger impacts on productivity than material rewards.  
Engaged and motivated employees are more likely to do their best. Still, leadership coaching professionals understand that successfully engaging and empowering employees doesn't always result in superior productivity.
To ensure optimal performances, leaders must create an environment that is safe and focused on allowing everyone to embark on journeys of continued improvement.
Going Back to the Basics
Leaders tend to equate productivity improvements with incentives, rewards, and promises of remote work. There is more they can do by applying some of the basic principles of people management.
Clear and effective communication, realistic deadlines, adequate support, and proper training are factors that have far-reaching impacts on employee productivity.
Strong leadership translates to covering all variables of good people management, and executive coaching can help leaders eliminate their people management gaps.
How can leaders build high-improvement environments conducive to optimal productivity with or without leadership coaching help?
1. Establishing Company Values
Company values constitute the foundation upon which an organization will rest. These values define its goals, clients, employees, and purpose. Organizational values should be clear and easily translatable to everyday routines and actions.
Different roles within the organization reflect the company's values differently. They should all reflect the values, however, from the CEO to the lowest-level employee.
When the company values are clear, unequivocal, and well-defined, they make it easy for employees to shape their behaviors and performances to reflect these values.
2. Clear Instructions and Goals
One thing that can prevent an engaged and motivated employee from achieving optimal productivity is a lack of clarity about the job. Being willing and capable is not enough if employees don't know what they must do.
Job descriptions need to be clear. Well-written descriptions clarify the responsibilities of the employees and make it easier for managers to create relevant and realistic performance goals.
3. Realistic Roadmaps and Project Deadlines
Employees need clarity about management's expectations on every project. To optimize productivity, leaders should examine a checklist and ensure their employees know the following:
The goal
The steps their leader has envisioned to reach the goal
The milestones by which management measures progress
The time it will take to achieve the goal
Leaders should understand the workload of the team they expect to handle the project and whether it is sustainable. They should also know if the timeline they've set is realistic and achievable.
4. Support
Ensuring employees have the equipment they need to complete a job is a leader's responsibility. Management must ensure employees get the support they need to deliver their best work. That covers working conditions, the elimination of distractions, and the physical and psychological comfort of workers.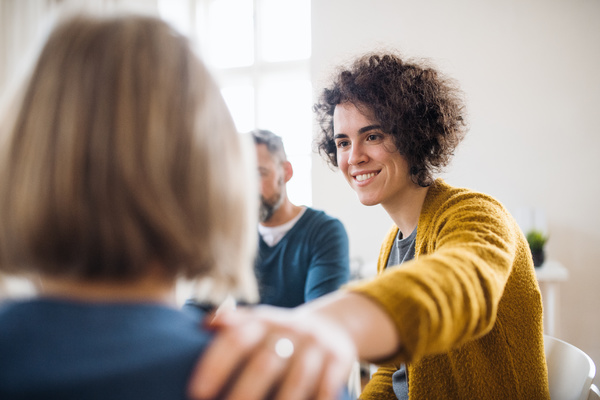 Strong leadership does not approach occasional performance failings oppressively. Intelligent leaders understand there may be hidden reasons behind such shortcomings, and they aim to uncover and eliminate them instead of leaving them for employees to deal with.
5. Striking a Balance Between Authority and Accountability
In the context of strong organizational leadership, authority goes hand-in-hand with accountability. When leaders expect workers to complete a job on time, they should give them the authority they need to be effective and productive.
Accountability is about setting clear goals and consequences for accomplishing them or failing to accomplish them.
6. Active Listening
Optimal employee productivity depends on effective two-way communication and feedback. To find out what keeps employees from doing their best, leaders must learn to listen actively.
Even the most successful leader can learn something from employees on all levels. In some cases, optimal feedback exchange means the difference between success and failure.
In addition to people management, growth management is essential for optimal productivity. With organizational growth, communication becomes more challenging and old procedures become strained.
Executive coaching may be the solution to your productivity-related challenges. Find out how it works and how it can help you. 
To learn more about how you can join the IL Movement as a coach, or how you can benefit from bringing IL Solutions to your organization, contact us today.