Overview: The economy determines the optimal leadership style, but the basic leadership skills that allow leaders to pivot from one style to another are constant. Flexibility is a hallmark of intelligent leadership. The economic realities that shape the optimal leadership style of the present require flexibility and the ability to embrace change. Executive coaching can help leaders develop these skills.
---
Dire economic times put leaders' skills to the test, yet intelligent leadership skills endure, proving their true worth when the going gets tough. The state of the economy always has a bearing on leadership style. It may affect leadership skills to a smaller degree, perhaps rendering some less important and bringing others to the forefront.
From the perspective of leadership coaching, solid leadership skills allow leaders to embrace change and match their leadership styles to economic realities. The current realities require compassion, employee empowerment, and adaptation to a rapidly changing, crisis-ridden global economy.
What are the current economic realities that shape leadership styles?
The End of Corporate Neutrality
Trade and economic policies are shifting. Organizations that work in multiple countries need to rethink their footprints. World politics is increasingly a factor leaders must consider when doing business.
Providing products and services in autocratic countries is growing into a reputational risk companies can't take. Investors have grown more politically savvy and socially and environmentally aware. They're less likely to accept organizations in which they hold stakes that support regimes or actions they see as corrupt.
For modern investors, profits are no longer the only priority. Leaders must account for this shift in attitude if they want organizations to thrive.
The World is De-Globalizing
For decades, increasing globalization set the tone for businesses. As geographic boundaries melt away, allowing for the free flow of talent, supply chains are fragmenting. In the wake of the China trade sanctions, organizations relying on China found themselves looking to diversify their supply chains.
As the political polarization of the world continues, leaders and organizations must rethink how to re-optimize their supply chains. Instead of cost-wise considerations, they must now rebuild with resilience in mind. Like-minded partners are possible answers to this challenge, leading to the further fragmentation of the global economy into trade blocks.
Leadership coaching helps leaders reshape and relearn their skills to attain the flexibility they need to handle such challenges. Intelligent leadership sees leaders as agents of change and its foremost advocates.
Geopolitical Uncertainty Is Here to Stay
With the conflict in Europe, we're entering a new age of geopolitical uncertainty. The risk of recession has skyrocketed all over the world, including in the US. In the wake of the COVID crisis, companies now face recession again, albeit in a different form. Executive coaching aims to build leadership resilience skills by establishing a baseline and helping leaders create reservoirs of positive experiences to handle challenges.
Even as the war in Europe damages the global economy, we're seeing a resurgence in COVID cases. Stumbling from one crisis to another, the economy has redefined the value of effective crisis leadership.
Inflation Will Continue to Shape Consumption
The global economy is under increasing pressure from inflation. With the war in Europe escalating, these pressures are likely to intensify. High energy prices have already hamstrung production in many sectors of the economy. Prices of food and other consumer goods will follow suit.
Businesses must rethink strategies and plan for longer periods of high inflation. Leaders must find creative and radical solutions to this problem. They may have to stop producing some goods to counteract the increasing prices of raw materials.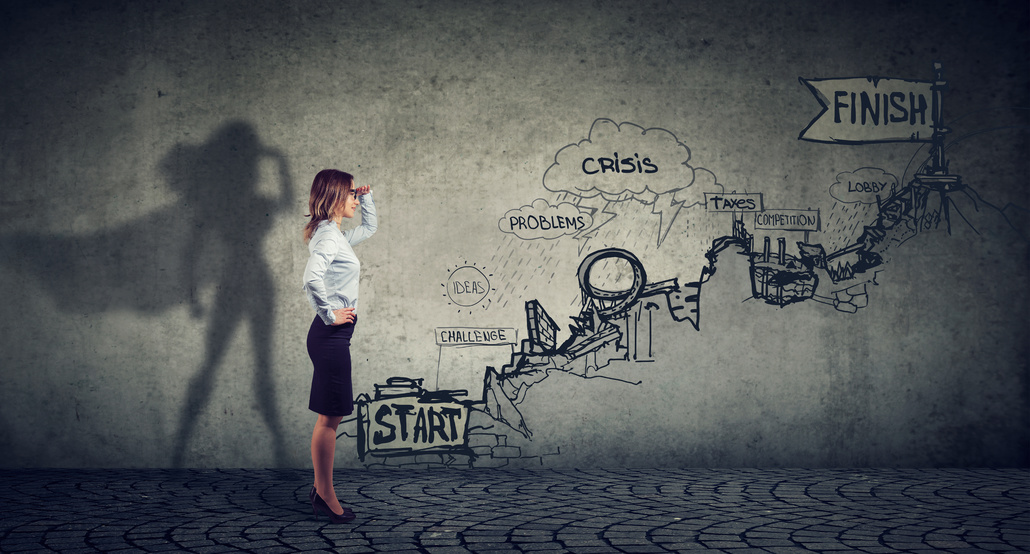 Crisis leadership is a multifaceted, multipronged approach to intelligent leadership. In addition to finding solutions to the challenges the economy creates, it also deals with the special needs of the workforce that arise during crises. Employees need emotional support, strong coordination, and decisiveness.
A good crisis leader is a strong communicator. They actively listen to the concerns of reports and address them with a level head.
The economy will put leaders' prioritizing skills to the test along with their ability to spot hidden links between solutions. Executive coaching can help leaders develop and strengthen the skills they need to navigate the challenges the economy throws at them.
Contact us to learn more about how you can join the IL Movement as a coach or how you can benefit from partnering with us to bring IL Solutions to you and your organization.