Overview: Technology helps leaders enhance their communication, leverage their authenticity, and power their creativity. By embracing technology, leaders can give employees freedom, inspiration, and engagement. The leader of the future is the influencer leader that leverages the power of technology to expand influence and redefine networking.
The rise of social media has given birth to a new type of leader: the social media influencer. These influencers emerge organically as the result of powerful communication via social media posts.
It would be foolish to dismiss this trend as a fad with mostly negative outcomes. Intelligent leaders can learn much from social media influencers and here's why.
Social media influencers are individuals with significant and loyal online follower bases. Influencers communicate opinions that resonate with followers and they're good at engaging people through communication.
Building influence through communication and engagement is the bread and butter of successful leadership and executive coaching. Influence grants people power, and how they use that power depends on their levels of maturity, their values, and morals.
The Rise of the Influencer Leader
Technology has reshaped communication. Since leaders must be master communicators, they cannot ignore the communication channels and methods technology has created.
If social media works for promoting the latest fitness and fashion trends, it also works for leaders seeking to expand their influence outside the confines of the physical world.
Technology Redefines Networking
Physical networking is hard work. Going to meetings and conventions and engaging people directly has its charms, but also its limitations. Some leaders have so much on their plates they don't have the time to engage in such essential activity, and technology gives leaders many different networking shortcuts.
A simple social media presence already amounts to a modicum of networking and hardly requires effort. Technology can do much more, however.
Widening Leaders' Reach
Social media makes leaders' reaches local and global at the same time. Leaders can connect with people globally or refine their reaches according to their needs. They can get in touch with the right people with less effort.
Flattening Hierarchies 
Leaders no longer have to navigate intricate hierarchies to contact certain people. They can contact everyone directly while involving everyone else with a stake in the discussion.
Enhancing Communication
Leaders can showcase their values and communicate visions clearly and unequivocally around the clock. There are no more excuses for keeping employees in the dark. Technology allows leaders to lead by highly visible examples and open their doors as wide to feedback as they wish.
Leveraging Authenticity
In the context of leadership coaching, authenticity serves as the starting point of influence. Social media allows leaders and influencers to leverage their authenticity by showing vulnerability and leading by example wholeheartedly and honestly.
Streamlining Feedback
Feedback is about seamless and effortless communication, and technology makes all that possible. In addition to enhanced communication, many technology platforms feature free metrics that provide priceless insights and simplify decision-making.
Providing Great Information
There are few limits to what technology can achieve information-wise these days. Leaders get easy and affordable access to live information streams. Targeted research, data, expertise, events, and innovations are never more than a few clicks away.
Powering Creativity
Through technology, leaders can access the thoughts and ideas of global communities. Such a wealth of information can inspire new thoughts, solutions, and attitudes. Ideas can unlock wells of creativity that can help leaders go from where they are to where they want to be in ways that may surprise them.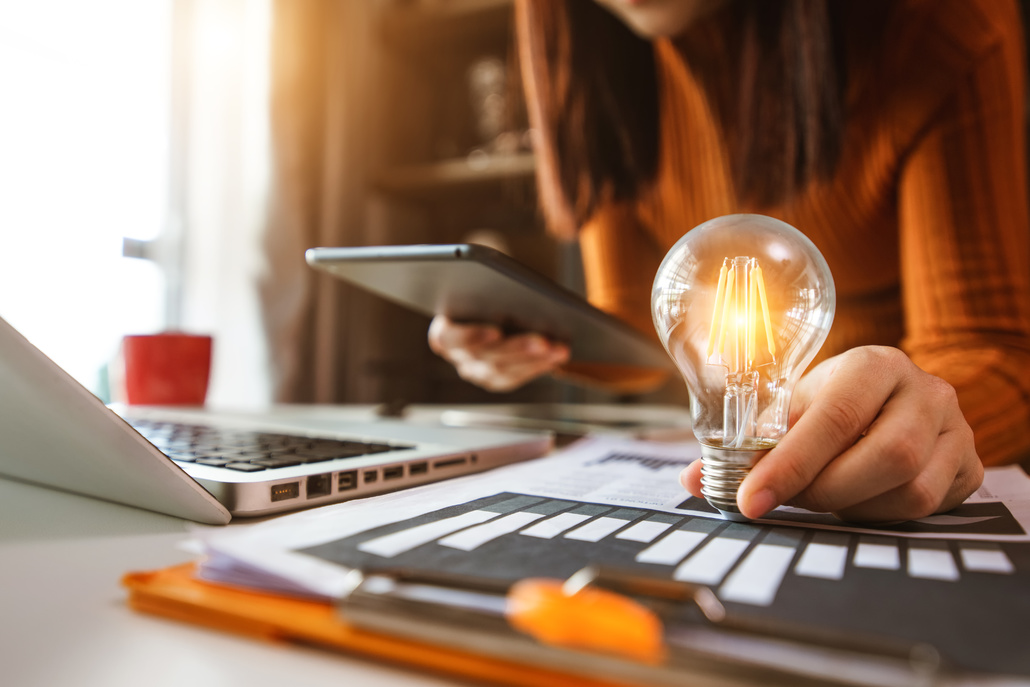 Embracing Change
Technology makes it easier than ever to manage change and defeat resistance. It has almost eliminated the uncertainty regarding the benefits of change by making them nearly instantaneous and obvious.
Leaders can use technology to give employees more freedom and flexibility. Through it, they can manage workforces remotely while accessing almost limitless pools of talent world-over, thus reaching across cultural divides and language barriers. The new leader is, indeed, an influencer.
Contact us to learn more about how you can join the IL Movement as a coach or how you can benefit from partnering with us to bring IL Solutions to you and your organization.