Overview: Dr. Ajay Bakshi, President of ILCI India, is a practical leadership coaching professional who has leveraged his mechanical engineering skills into potent tools of organizational engineering. Dr. Bakshi measures, cuts, and shapes organizations into better versions of themselves based on their competencies and pain points. Dr. Bakshi sees line managers and organizational cultures as key variables of the employee retention equation.  
---
With a solid background in mechanical engineering, human resources, organizational development, and business administration, Dr. Ajay Bakshi is a graduate of Vodafone India's senior leadership development program and the president of ILCI Global for India, Nepal, Sri Lanka, and Bangladesh.
Dr. Bakshi is the managing director of Metamorphosis Unlimited, an organization that offers executive coaching services to senior leaders, and a client partner at Cognitive Talent Partners LLP, an HR advisory firm.
He has ample experience building internal talent pipelines and learning-focused organizational cultures at Vodafone Global Services India, Prudential Global Services, Arvind Ltd., and Vedanta Group.
Dr. Bakshi now focuses his efforts toward line manager and people capability-building programs, leadership development, executive coaching, succession planning, change management, and high-performance teams.
Unleashing High-Performing Teams
Tapping into his vast personal leadership coaching experience, Dr. Bakshi has authored a book titled Build to Outperform: Unchain and Unleash a High Performing Team.
In the book, he details his approach to help organizations build high-performing teams and highly-functional organizational cultures that lead to sustainable success.
Dr. Bakshi's team building and leadership coaching philosophy rests on four pillars.
Hiring the Right People
Emerging economies like India's support faster growth and offer more opportunities for the workforce. According to Dr. Bakshi, the year-on-year workforce turnover in India is 33%, which places enormous pressure on HR departments, line managers, and organizational leadership. Under these circumstances, building high-performing teams is challenging, yet rewarding.
Dr. Bakshi's first step is to hire the right people based on their skills, attitudes, learning agility, and what he calls the "fire in the belly," aka the ability to self-motivate. According to Dr. Bakshi, cultural fit should take precedence over skill and raw knowledge, as should a positive, can-do attitude.
Continuously Engaging Talent
Leaders can engage their employees by conveying a sense of purpose, rewarding and recognizing their impacts, and committing to their growth.
Continual Focus on Developing Talent
In Dr. Bakshi's view, executive coaching should work toward aligning the individual career goals of high-potential employees with the needs and goals of the organization.
With their growth options and needs covered within the organization, talented employees do not feel the need to look for opportunities elsewhere.
Talent Retention
Dr. Bakshi cautions against throwing money at people to solve the problem of talent retention. Financially motivated and emotional blackmail have no place at the negotiating table in his view. Organizations should prepare to let talented employees go rather than inflict injustice on other employees by caving to unreasonable financial demands.
He believes line managers are instrumental in employee retention as people tend to leave managers, not organizations. Therefore, Dr. Bakshi recommends organizations invest more time and resources into line manager assessments, development, and recognition.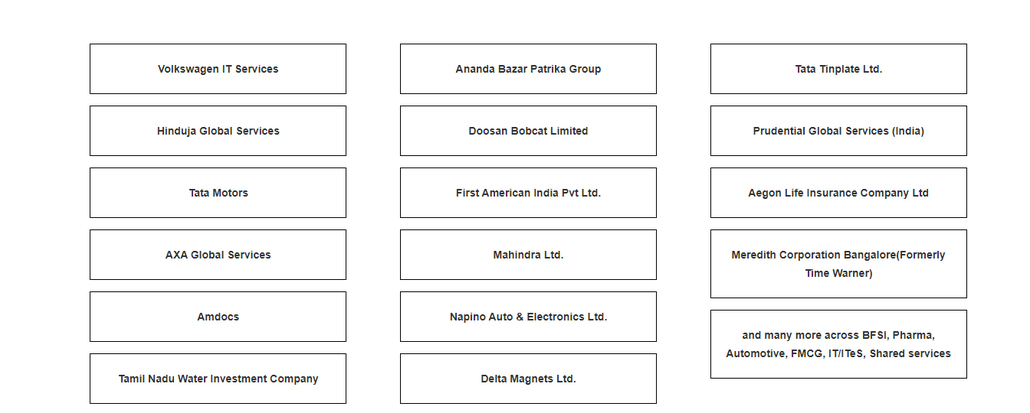 Measuring Twice and Cutting Once
The practical side of Dr. Bakshi's business coaching philosophy revolves around the pre-intervention use of assessment tools to reveal organizational competencies and pain points. Having established individual managerial competencies, executive coaching professionals can customize training and devise unique approaches to leadership coaching.
From Mechanical Engineering to Organizational Engineering
He credits his background in mechanical engineering for his analytical thinking and pattern recognition abilities in the contexts of business and leadership coaching. His master's degree in business administration and Ph.D. served as direct springboards into leadership development, allowing him to translate his mechanical engineering skills into organizational engineering tools.
During his university years, he competed in several sports including boxing at the national level. He credits sports for instilling in him discipline and respect for the value of teamwork.
Examples of Excellent Leadership
Although he believes India's top business leaders must create legacies that outlast them before they can achieve greatness, Dr. Bakshi has had ample opportunities to work with inspirational leaders.
He mentions Anil Agarwal of Vedanta as an example of excellent leadership. Dr. Bakshi appreciates Mr. Agarwal's humility, resilience, and ability to build an outstanding organization.
His brother-in-law, Sandeep Bakshi, the CEO of ICICI Bank, stands as an example of a leader capable of seeing the potential in others and assisting successful people.
Dr. Bakshi also appreciates Warren Buffet's vision and ability to spot and exploit opportunities.
Contact us to learn more about how you can join the IL Movement as a coach or how you can benefit from partnering with us to bring IL Solutions to you and your organization.