Overview: Intelligent leaders are good managers of their reputations. A leader's reputation defines the reputation of the organization and its employees. It is one of the most powerful assets of leadership because its active management can reduce the blind spots that kill leadership.
---
In September 2018, Tesla CEO Elon Musk decided to sip some whiskey and smoke weed on a podcast that has since accrued more than 62 million views. Tesla stock dropped nine percent after that.
The image of a high-profile leader and that leader's reputation is undeniably intertwined with the image and reputation of their organization. Even less-known leaders have the power to shape the reputations of their companies.
To a large extent, leaders are the personifications of their businesses. What they say and do have far-reaching impacts on how the public perceives their organizations. Since they have the power to shape organizational policies, cultures, and capabilities, they act like the brains of a complex entity.
From the employees' perspective, leaders also act as the internal personifications of organizations. It's clear then that reputation is one of the most potent assets of leadership, but it's an asset that is out of leaders' control. No one can control their reputation directly. The only thing leaders can control is their character.
Leaders' Reputations Are a Consequence of Their Characters
Leadership coaching recognizes character as a source of all leadership competencies and abilities, including reputation. Character is at the center of every leader's inner core together with one's self-concept. From it stem the values, beliefs, and leadership references that form the basis for leaders' emotions, thoughts, and behavioral tendencies.
President Abraham Lincoln once defined character as a tree and reputation as the shadow it casts. By developing their inner cores, leadership coaching professionals can help leaders indirectly shape their most significant leadership assets: their reputations.
How Communication Builds Reputation
Although leaders can influence their reputations through their characters, they must also influence how others perceive their characters. Communication is the perfect tool for this.
Communication only conveys an accurate picture of the character if it is authentic. Authenticity means that communication must meet behavior. Authentic communication is transparent and open to input from others. It respects the opinions of others and encourages engagement.
Trust Is the Third Pillar of Reputation
Without trust, there is no leadership or reputation. If reputation is the most precious asset of leadership, trust is its currency.
People only follow leaders they trust. To build relationships and reputations, leaders need people to trust them.
Taking Control of Reputation Management
Although external factors play significant roles in defining leaders' reputations, intelligent leaders don't rely solely on colleagues, workplace culture, or organizational politics to define their personal brands. Executive coaching can help leaders choose variables to incorporate into their personal brands and manage them proactively to achieve well-defined results.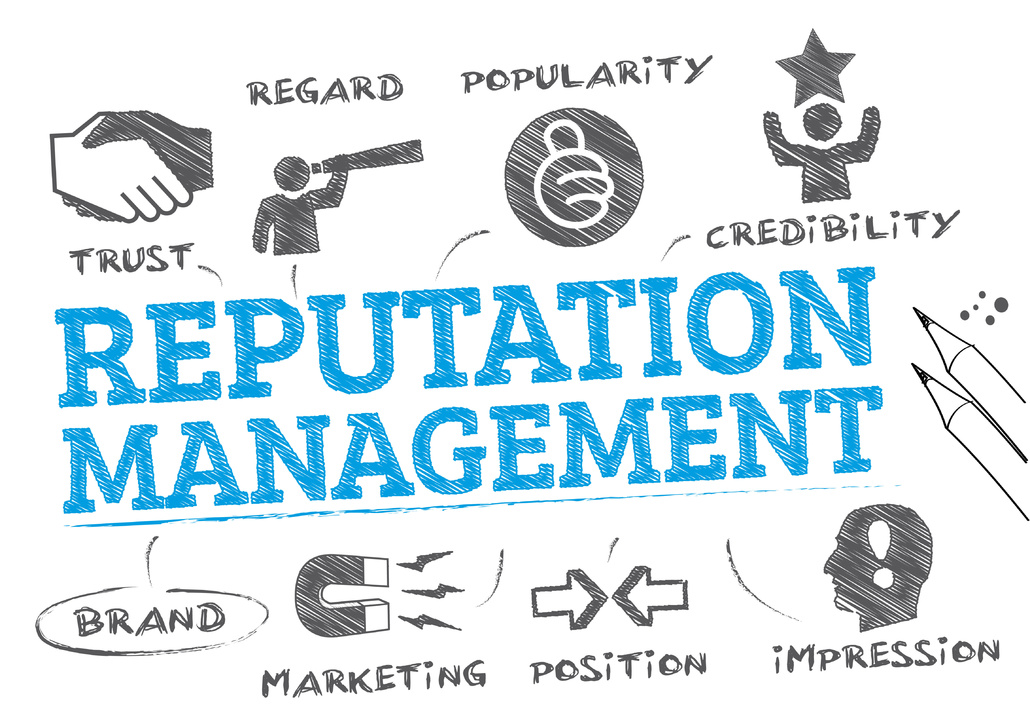 Leaders can assume control of these processes through keener self-awareness. Understanding their emotional limits and the emotional reactions they elicit from others allows leaders to control how others experience them.
This control does not translate to manipulation. Instead, it's an abundance of confidence stemming from a profound sense of authenticity and transparency. Authentic leaders are confident, deliberate in their actions, and responsible. They don't put on acts or pretend to be invincible.
Employees Need Their Leaders to Manage Their Reputations
Leaders who fail to manage their personal brands are unknowingly irresponsible toward their organizations. They fail to transcend the status of managers.
Leaders must define their personal brands and establish their reputations to serve the careers and reputations of employees. To this end, employees need three things from their leaders:
A well-defined leadership style and consistent presence
More consistency in their approach to leadership
Well-defined performance standards
People want confident leaders. They like to know who their leaders are and that their leaders play to their strengths.
Reputation management is not easy since it's not something we naturally do. Executive coaching can help leaders realize the importance of reputation and take practical steps towards building it up and managing it.
Contact us to learn more about how you can join the IL Movement as a coach or how you can benefit from partnering with us to bring IL Solutions to you and your organization.