Overview: Leadership coaching is a highly personalized approach to leadership development. A good leadership coach can help leaders develop self-awareness, communication skills, and discipline while addressing strengths and weaknesses. Coaches get leaders to challenge assumptions and adopt new perspectives. No other form of leadership development can tackle these issues on such a personal basis.
---
Leadership coaching boosts leadership skills by challenging assumptions, providing objective feedback, uncovering leadership gaps, and offering leaders actionable plans for improvement. An executive coaching specialist can create a comfortable environment for a client, facilitating open thinking, calculated risk-taking, self-awareness, and discipline.
Leadership coaching looks to deliver lasting, profound, positive impacts on the lives of high-potential employees and leaders to turn them into inspiring, intelligent stewards of their organizations.
Here's a closer look at some benefits only leadership coaching can deliver.
Personalized Support and Feedback
Executive coaching specialists help clients discover blind spots and leadership strengths through direct interaction and individualized tools. After establishing baselines for their efforts, coaches provide leaders with personalized improvement plans, support, and feedback.
This type of personalized leadership support is only available through executive coaching.
Open Thinking
Successful leaders may grow ingrained in their thinking and their ways of handling situations. Their success lends them clout and the right to believe they know more than others about how to handle affairs.
However, one of the dangers of leadership success is it limits the mental horizons of leaders. If they've already figured out the recipes for success, why should they fix something that isn't broken?
Executive coaching can challenge leaders and push them out of their comfort zones by asking questions. In loosening the mental constraints of senior leaders, coaching allows them to become more adaptable, inclusive, and open to unconventional and innovative ideas.
Increased Self-Awareness and Discipline
A skilled leadership coach can expose leaders' blind spots, biases, and self-limiting beliefs. Facing limitations allows leaders to expand their self-awareness and achieve the discipline they need to effect real improvement in their lives and leadership.
Improved self-awareness gives leaders clarity regarding their professional positions, leadership goals, and the measures they must take to achieve goals. This type of personalized assistance is one of the most crucial exclusive benefits executive coaching can deliver.
Increased Confidence and Better Communication Skills
Leadership coaching can lift the veil of biases, preconceptions, ingrained ideas, and self-limiting beliefs, allowing leaders to gain confidence and improve communication skills.
Good leadership coaches know it's their job to challenge these ideas. The resulting confidence boost enables leaders to gain clarity about the mindsets and leadership skills they need to succeed.
Increased confidence and clarity lead to better communication. Confident leaders deliver better speeches and find it easier to connect with and inspire audiences. Other communication skills leadership coaching can boost include active listening and giving and receiving feedback.
Revamped Mindsets and Concrete Action Plans
Leadership coaches help clients identify leadership styles and set action plans. Clients can then become aware of their weaknesses and strengths and use input from their coaches to create leadership strategies that suit their leadership profiles.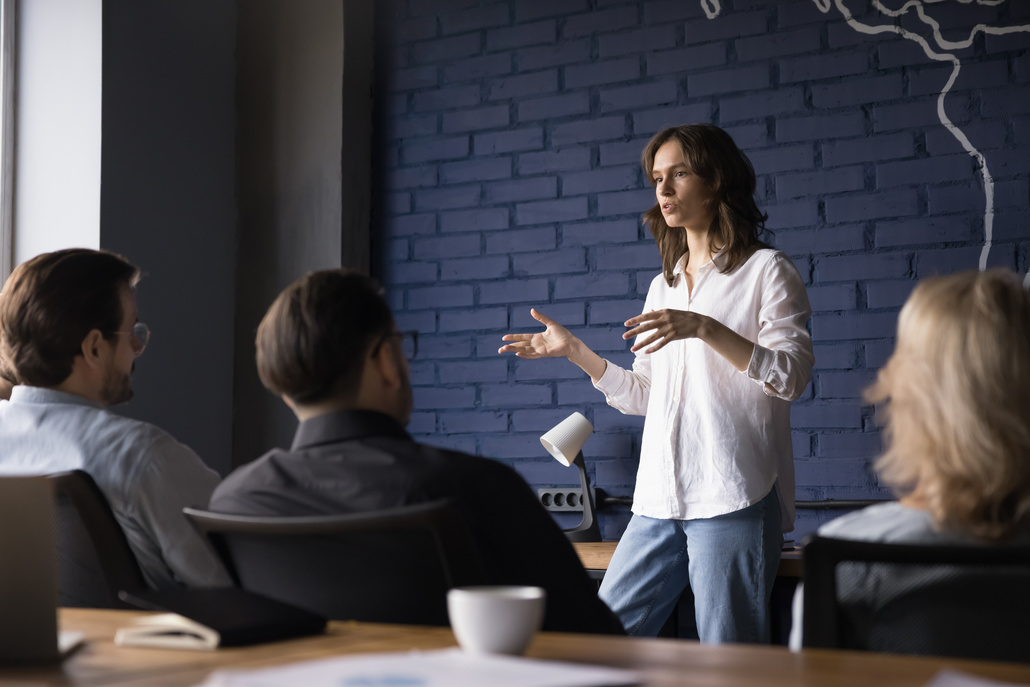 Working with coaches, clients can develop concrete strategies like avoiding words like "no," "but," and "although" in their communication. The negative loads of these words can stifle ideas and creativity.
Measurably Better Performance
Having learned the strengths and weaknesses of their clients, coaches can help leaders develop new leadership skills that build upon their strengths and diminish their weaknesses.
They can set realistic, achievable goals and milestones to measure the progress clients make. Coaches hold leaders accountable and act as partners, sidekicks, or travel companions for clients on leadership journeys.
Executive coaching is a personalized affair. Coaches customize their approaches depending on the personalities, leadership styles, and skills of their clients. No other approach to leadership development can deliver such personalized solutions and outcomes.
Good leadership coaches are non-judgmental and are fully invested in the success of their clients.
Contact us to learn more about how you can join the IL Movement as a coach or how you can benefit from partnering with us to bring IL Solutions to you and your organization.