Overview: Tomorrow's leaders rely on the basic principles of intelligent leadership to navigate an increasingly complex, ambiguous, volatile, and uncertain environment. Leadership coaching can help leaders develop relevant skillsets, commit to lifelong learning, and adopt the right combination of experience and open-mindedness to lead organizations into a technologically sophisticated future.
---
Technological progress, globalization, and increasing social awareness have sped up the rate at which the world is changing. This trend will only gather more momentum in the future.
Leaders who fail to keep up with change will become obsolete. Their skillsets no longer relevant, such leaders will disappear as a new wave of intelligent, flexible leaders takes over.
Adapting to the requirements of the business world is not a straightforward undertaking. The tenets of intelligent leadership and the leadership coaching professionals who preach them will help leaders acquire and develop the qualities they need to remain relevant.
What qualities must leaders develop to keep up with the times? How can leadership coaching help?
Sound Fundamentals
Before racing to acquire new skills and improve their leadership presence, today's leaders should ensure they understand what true leadership is. Intelligent, effective leaders make others better and more successful. They create genuine connections that allow their impacts to linger in their absence.
Though they may continually evolve, the tenets of intelligent leadership remain valid for the foreseeable future. The basic intelligent leadership skills are:
Motivation
Pattern recognition
The leaders of the future will build upon the foundation these, and other leadership skills, constitute.
Servant Leadership Predicated Upon Empathy
Empathic leadership is here to stay. Leaders who can connect with the needs of their employees while building trust will continue to be the most successful in creating lasting behavioral change.
Defining organizational values will continue to be a priority. Scaling leadership from top to bottom by modeling desired behaviors aligned with values of an organization is a healthy approach for the future.
Unprecedented Flexibility in Acquiring New Managerial Skills
Successful leaders of the future must become masters of adaptation. Not only do they have to apply new skills quickly, but they must learn to let go of obsolete leadership skills that hold them back.
Clinging to the status quo has always been a significant leadership weakness. Executive coaching professionals know that tomorrow's leaders must develop more effective ways of embracing change.
Championing change must enter a new dimension as well. We can make some predictions, such as a likely decline in the need for physical laborers in Europe and the US. However, the truth is we are underequipped to begin to fathom the impact of some of the disruptive technologies already taking shape.
Within a few decades, artificial intelligence, cryptocurrency, and the internet of things may render anything and everything we currently label perfectly solid as obsolete.
Successful modern leaders are those who adapt to changing realities seamlessly while taking proactive approaches to shaping those same realities.
The Increasing Relevance of Cross-Cultural Contexts
The ability to connect beyond national cultural norms will be a basic leadership skill in the future. Building relevant partnerships without this ability will grow increasingly challenging and even impossible.
Increasing globalization has already blurred cultural lines, though some of them persist. Modern leaders must find ways to navigate the intricacies and sensitivities of this motley cultural labyrinth. In the future, finding a common language and cultural approach will be simpler.
Commitment to Lifelong Learning
Accelerating change requires accelerating adaptation. In the context of intelligent leadership, adaptation is closely linked to resilience.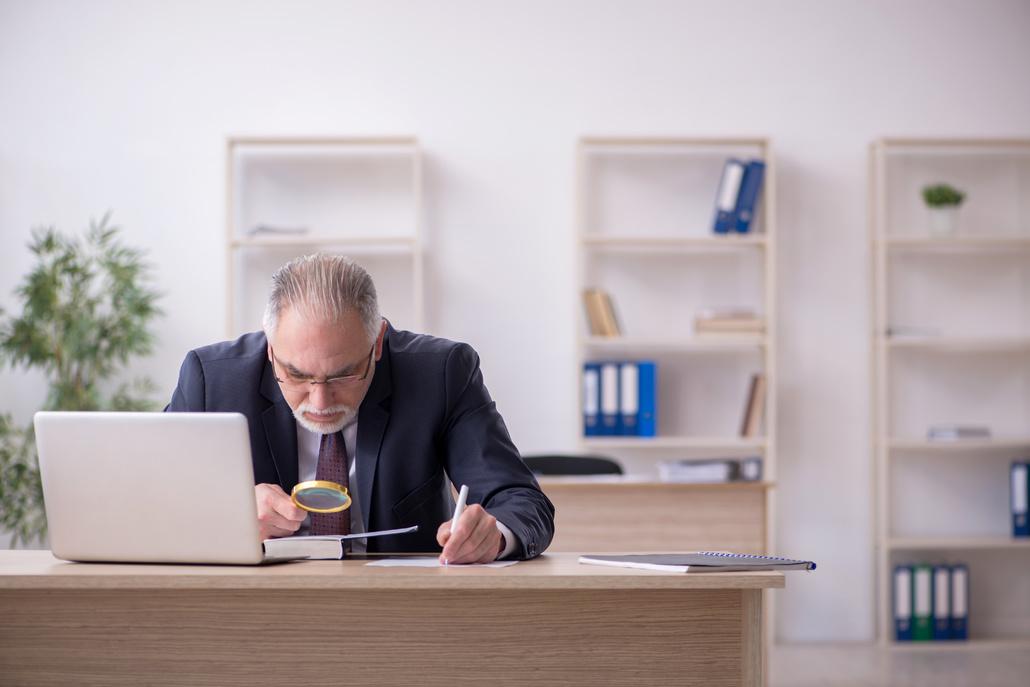 Relying on past experiences to lead no longer cuts it. Tomorrow's leaders must tap into their experiences to build true resilience while possessing an understanding of the future. Leadership success emerges from a combination of resilience and open-mindedness that allows leaders to put their knowledge into action.
The leaders of the future will have to be masters of trust-building. They will need to address societal issues like climate change proactively. The employees of the future will be less likely to work for socially tone-deaf organizations whose cultures are foreign to their values.
Contact us to learn more about how you can join the IL Movement as a coach or how you can benefit from partnering with us to bring IL Solutions to you and your organization.