Overview: Servant leaders are the top facilitators of the success of their organizations and employees. Heartfelt leadership is compassionate leadership. It empowers, engages, and motivates. It's the leadership style that has the most significant long-term impacts on the bottom lines of organizations. Executive coaching can help leaders become more intentional in their actions to adopt this leadership style.
---
Intelligent leadership is people-centric and compassionate. In modern organizations, people aren't mere tools in the toolbox of an all-knowing and powerful leader. Human capital is the most precious resource of an organization, and leaders treat employees accordingly. They engage and empower them with compassion and emotional intelligence. They motivate them to achieve alignment with organizational goals and values.
Under the leadership paradigm of the post-industrial age, the problem leaders must solve is to marry compassionate leadership with the financial goals and profitability of an organization.
From the perspective of leadership coaching, heartfelt leadership is the key to success because only a compassionate leader who leads from the heart can place others first.
Leadership coaching professionals understand the value of servant leadership. Servant leaders know healthy organizational cultures focused on the welfare and psychological safety of the individual can act as incubators of long-term, sustainable success.
The Traits of Heartfelt Leadership
Leaders who lead from the heart put others first. They value employees, suppliers, and customers, and they shape visions around the needs and welfare of these entities. Heartfelt leaders:
Are passionate about their visions and share them with others
Can gain support by giving others inspiration and hope
Are honest, kind-hearted, and reliable even under extreme stress
Can create organizational cultures where employees are valued, motivated, and find work interesting
Give their followers purpose and make them feel like valued contributors
Are aware of the possible positive sides of negative situations
Can turn setbacks into opportunities
Understand the importance of their employees' growth and invest in it
Focus on not just building functional organizations, but on functional communities
Inspire others to be creative and innovative
Compassionate leadership engages and motivates people, reducing absenteeism and turnover. It's a form of leadership vastly superior to authoritarian structures that don't value the individual and ignore the empowerment and engagement of employees.
Putting Compassionate Leadership into Practice
Executive coaching helps leaders master the principles of servant leadership by developing their emotional intelligence, self-awareness, and compassion. Coaches can help leaders adopt and implement servant leadership through concrete steps and measures.
The first step is to set a baseline by determining the leader's current leadership style. Finding blind spots and discovering leadership gaps are the objectives of this phase. Once they know their shortcomings, leaders can become more intentional and act proactively towards adopting the servant leadership style.
To lead from the heart, leaders can:
Communicate with followers clearly and regularly.
Be intentional about communicating the purposes, visions, and values of their organizations.
Consider the long-term impacts of their decisions on meaningful, established relationships.
Create advancement opportunities for employees by investing in learning and training programs.
Implement company cultures that don't tolerate malicious, negative behavior.
Focus on turning mistakes into steppingstones to success, thus inspiring others to do so.
Be honest, open, and transparent about everything they do as leaders.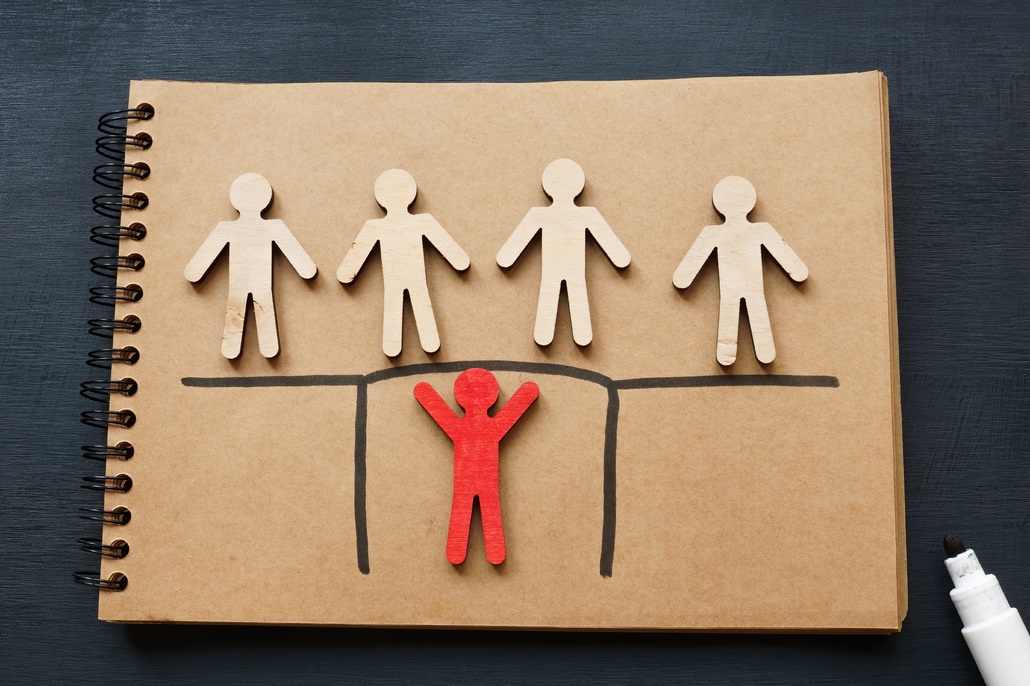 In addition to the basics, leaders can take heartfelt leadership a step further by:
Paying attention to their people and providing support
Being approachable
Showing vulnerability and communicating a trust-building genuineness
Fuelling their employees through a consistent and ever-present enthusiasm for what they do
Providing employees with a transparent structure that always lets them know what they have to do
Converting their companies into positive forces that benefit local communities and society as a whole
Heartfelt leadership is the way to do it. Humans respond best to compassion, honesty, and respect. We all want to belong to organizations that value and practice those virtues.
Contact us to learn more about how you can join the IL Movement as a coach or how you can benefit from partnering with us to bring IL Solutions to you and your organization.