Overview:  A good leadership coach is invested in your success, uses objective data to determine your strengths and weaknesses, and creates actionable steps toward the future. To make the most of leadership coaching, pick a good coach and make sure you have room for one in your life.  
Successful leadership is a venture that requires continual improvement and fine-tuning. Intelligent leaders know they can always benefit from leadership coaching. An outside perspective can uncover hidden problems invisible to those on the inside.
Leadership coaching asks questions that lead to unique solutions. The executive coach has a clear and objective view of the leader's problems, predicaments, and potential solutions.
Good coaches bring experience and expertise to the table, expanding their clients' thinking while building confidence and bridging leadership skill gaps. They can model behaviors and help leaders add to their reservoir of positive references they can later tap when faced with challenges.
Do You Need an Executive Coach?
Leadership coaches can help your career and the journey of your organization in many ways. Before you commit to executive coaching, ensure you are in a position to take full advantage of its benefits.
Where do you see yourself in your career? Have you sidetracked your ambitions? Do you feel stuck? Do you feel you are treading water and not making meaningful progress?
Do you need a fresh perspective on your life or career? Could you use outside expertise to create and execute comprehensive growth plans?
Do you feel your discipline may be lacking? Could you use an expert to challenge your thinking?
If your answer is yes to any of these questions, you could probably use the services of a good leadership coach.
What Makes a Good Leadership Coach?
What you get out of executive coaching depends on your coach. You need your coach to have certain qualities so they can connect with you.
A Good Coach Is Invested in Your Success
Leadership coaching experts should produce many performance indicators to prove their effectiveness. No indicator carries more weight than the subsequent success of the student, however.
Great coaches don't just preach empathy; they practice it. They know defining a leader's success from their perspective makes no practical sense. They look at success through the eyes of the student and define it accordingly.
A coach may help a leader define the next stage of success, but the one who defines success is the client. It is also the responsibility of the coach to help the leader plot a realistic, achievable, and ambitious course to the next success plateau.
Effective Executive Coaches Rely on Objective Data
Although leadership coaches act as confidantes for leaders, they are not friends. They use subjective data resulting from 360-degree surveys or other assessment tools to understand the strengths and weaknesses of their students.
First impressions mean little to a seasoned coach, as do self-appraisals. Good coaches take their time to get to know their clients objectively.
A Good Coach Can Show You an Impressive Track Record
Leadership coaches should model behaviors they aim to instill in their clients. They should have deep reservoirs of positive personal references to tap. Exuding confidence and excitement, good leadership coaches can provide examples from their past exploits for solving various problems and dealing with challenges.
You need a leadership coach who knows how to get results. Someone who's been there and done it all before. You don't want to be someone's experiment. You need tried-and-true methods that lead to proven results.
Good Coaches Have a Solid Life Experience
Coaches ask tough questions. They help clients come up with tough answers. In the best case, a leadership coach will exert a powerful influence on your life. You want that influence to be exceptional, positive, and inspirational. You need your coach to add value to your life.
To fulfill those requirements, leadership coaches must have solid life experience backing their philosophies and attitudes.
Great Coaches Create Powerful Visions of the Future
A great leadership coach needs to have business coaching abilities and be a good listener. By combining these abilities, coaches create powerful visions of the future complete with actionable steps that can take their clients there.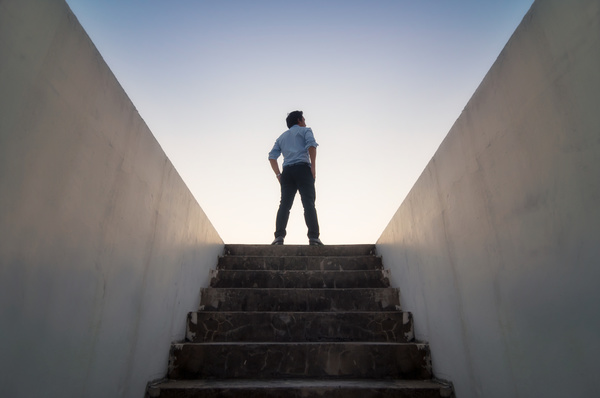 The true impact of good leadership coaching is difficult to determine. It is a gift that keeps on giving. Beyond the obvious benefits in leadership abilities and company performance, the true value of leadership coaching surfaces in times of disruption and strife.
To learn more about how you can join the IL Movement as a coach, or how you can benefit from bringing IL Solutions to your organization, contact us today.