Overview: Leading other people well is one of the most challenging jobs. Intelligent leadership requires leaders to abandon their egos and serve others. Intelligent leaders empower and inspire others instead of acting as bosses. The rewards of leadership are many, and they allow leaders to make true differences in the world.
---
Leadership is a tough job. There is nothing glamorous or flashy about it. Leadership coaching professionals preach that true leadership is servant leadership, which is not about being in charge. It's about putting others in charge of themselves and setting them up for success. It's about empowering, inspiring, and motivating people so they can reach their full potential.
However, there is more to leadership. Intelligent and successful leaders surrender their egos and face their fears. They conquer leadership by defeating elements like self-doubt and negative self-talk.
No One Teaches Leaders How to Lead
No leadership school teaches people how to lead others. No class defines intelligent leadership. Those who want to learn how to be effective leaders must go out of their way to educate themselves. Leadership coaching addresses such needs, but not every leader deems executive coaching a necessity or something that can help them to some degree. Those who think they can wing it inevitably fail.
Without the help of mentors and coaches, the odds that leaders can succeed are minuscule.
Self-Awareness and Emotional Intelligence
These two basic leadership competencies are recurring themes in the context of leadership for a reason. Together, they define the flexibility that allows leaders to connect meaningfully with every one of their employees and peers.
Communication skills are important. However, without the flexibility that allows leaders to adjust their communication and address people in ways that yield the best results, they don't amount to much.
Being a flexible, master communicator requires leaders to have the patience to carry out behaviors that allow them to connect meaningfully with everyone.
For some leaders, mastering these skills and behaviors is the most challenging part of leadership. Others may find overcoming their fears more difficult.
The Fears of Leadership
Everyone has fears. Leaders, in particular, may find their fears debilitating. Those who attempt to circumvent them may end up taking shortcuts that hurt their influence and authority. Overcoming fears is also never easy. For some leaders, this is the most challenging part of leadership.
Some common leadership fears are:
Imposter syndrome. Leaders struggling with this psychological condition feel they don't deserve to be leaders and only landed their positions by happenstance or luck.
The fear of failure. Although failure is part of the leadership journey, some are pathologically afraid of it.
The fear of making decisions. When leaders make a decision, they assume responsibility for the outcome. As the burden of this responsibility weighs them down, some leaders can become paralyzed.
The fear of failing to deliver. Result-oriented company cultures can place leaders under pressure, sowing in them a deep fear of not being able to deliver expected outcomes.
The fear of failing to communicate. Effective communication is a core leadership ability. We are not all born communicators, and those of us who find it a struggle to communicate are under constant pressure in leadership positions.
The Rewards of Leadership
What do leaders get for motivating, empowering, and helping people succeed?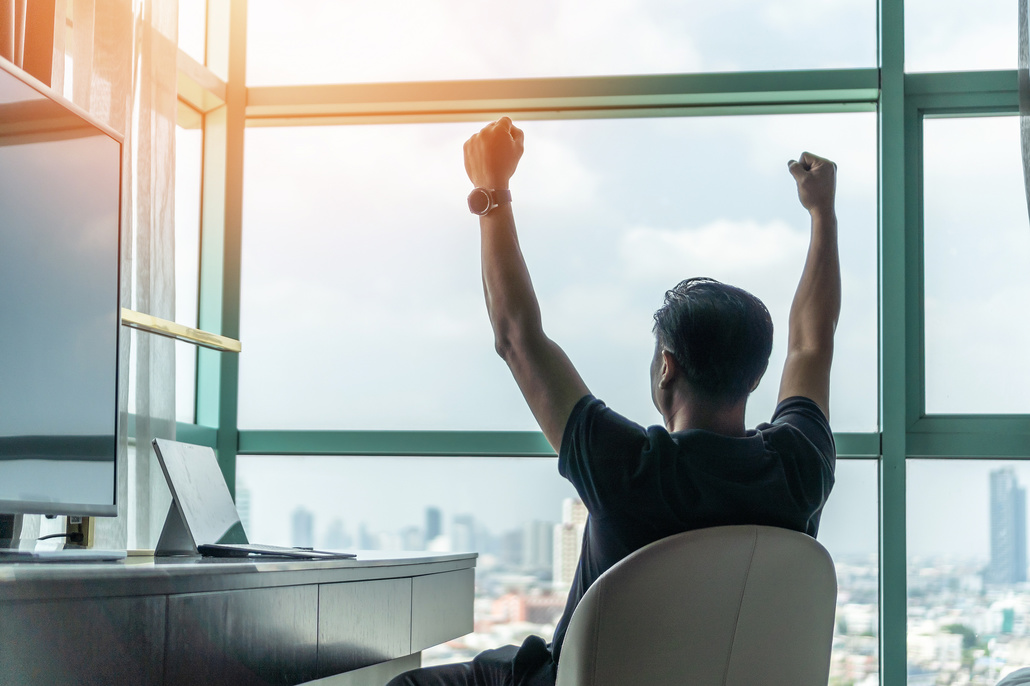 Motivated employees. Empowered and motivated employees are productive and effective. Having developed a sense of psychological ownership, they are also loyal to their organizations.
Respect and appreciation. Empowered and intelligent employees appreciate the efforts of their leaders. Just as you respect your mentors and coaches, they will respect you.
A positive organizational culture. Authentic leaders inspire employees to be more authentic and altruistic. When people aren't afraid to show their personalities, they open up to coaching and are more willing to coach others.
Talent retention. Everyone likes to work for a great leader. In an increasingly competitive global economy, it's not easy to build and maintain well-performing teams.
Leadership is a difficult toughest job, but it's also rewarding. Great leaders inspire that exhibit rewarding leadership help others and make the world a better place one organization at a time.
Contact us to learn more about how you can join the IL Movement as a coach, or how you can benefit from partnering with us to bring IL Solutions to you and your organization.