Chicago Executive Coaching Certification
Executive Coaching Certification in Chicago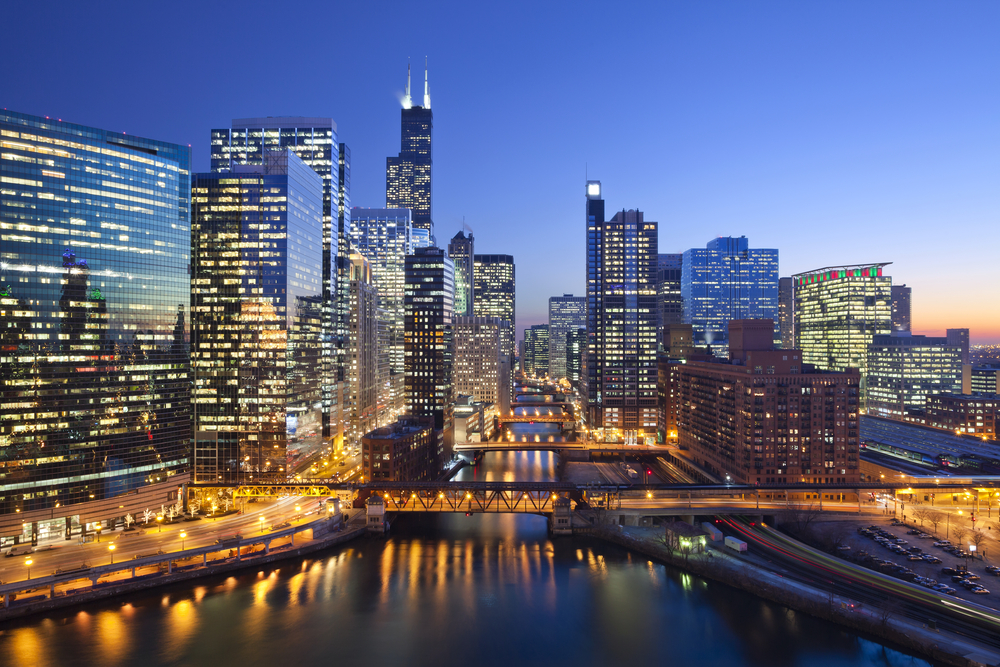 A coach is neither a business consultant (who provides advice on business results or solves business problems) nor a therapist since they do not provide advice. Neither are they mentors. It is important to note that they do ask questions pertinent to clarifying the client's problems and formulating a plan for resolving them. Executive coaches provide confidential advice and can serve as sounding boards for their clients; however, they cannot change the mindset of incompetent employees or fix hiring mistakes.
Coaching begins with the administration and interpretation of comprehensive behavioral assessments and is followed by interviews with the client's superiors, peers, and direct reports to gain a meaningful understanding of the client within the context of his organization. It is with this information that they can determine what questions to ask, as well as what coaching methods to employ, to assist their clients in reaching their goals.
Following intensive coaching, the coach and client usually maintain regular contact (usually weekly) whether through in-person meetings, phone calls, or videoconferences. After the formal coaching engagement has ended, the coach may follow up with the client to encourage them and monitor their progress for 6 months or to even a year.
It is not uncommon for coaches to come from diverse backgrounds, this can be both positive and negative. Companies should not limit their search for a coach solely to those with industry backgrounds, as it's impossible to predict which coach will resonate well with which client. It is important to note that since there are no universally recognized qualifications for executive coaches, any individual may call themselves such and seek clients. The market will eventually weed out individuals who are patently unqualified, but not before they have caused considerable damage and wasted valuable time.
In addition to holding executive positions, many executive coaches also have business backgrounds. There are a number of retired executives among them, but most are still under the retirement age. A STEM background is common among some executive coaches, while an academic or arts background is common among others. The most successful executive coaches are usually those who have a business orientation. As well as being highly knowledgeable about how businesses operate, they possess a thorough understanding of what it takes to be a successful executive.
In hiring executive coaches, companies should seek coaches with industry experience. It may be beneficial for those in the tech industry to seek executive coaching services from someone with experience.
Chicago Executive Coaching Certifications
The majority of executive coaches are certified coaches, though not all of them are. A coach wants to leave a lasting impression on prospective clients by demonstrating that they have studied executive coaching and meet industry standards.
The executive coaching profession is certified by several institutions, some of which are prestigious. Harvard, Northwestern, and Georgetown Universities offer executive coaching certificates. In addition to these coaching certification programs, several others exist, and their reputations range from highly regarded to highly suspect.
There are many organizations on the web claiming to offer executive coaching certifications. In exchange for some kind of certification, these organizations will gladly accept money. To choose a quality executive coaching program, it is essential to look for testimonials and accreditations from respected coaches and to consider the length of time the coach has been in the training industry.
By becoming accredited by the International Coach Federation (ICF), a coach certification program shows that it meets certain standards of professionalism and content, and it increases the likelihood that the executive coach will gain respect as they build a client base.
In the ICF, for example, there are three levels of accreditation for training programs.
They recognize Accredited Coach Training Programs as comprehensive executive coach training programs, while they recognize Approved Coach Specific Training Hours as more à la carte than comprehensive programs. A Continuing Coach Education certification is available to those who already have ICF credentials.
Why Do Coaches Pursue Certification?
Does anyone without certification or credentials have the potential to be a good executive coach? I think so. An executive coach with the right combination of personality, wisdom, and skill will occasionally succeed, just as an unknown athlete succeeds in the New York Marathon.
Nevertheless, that is an exception rather than the rule. When choosing a coach, you should look for one who has a proven track record of success as well as a long list of satisfied clients. In the same way, if you were to choose a lawyer with excellent qualifications and references for your case. Thus, even self-taught or experienced business coaches who possess natural coaching abilities need to obtain coaching certification. Their competitive edge can be improved by certifications from accredited executive coaching programs, which can enhance their appeal to companies that seek executive coaching.
An experienced executive coach often seeks certification if they believe it would be beneficial to enroll in a particular coaching program.
To keep up with industry changes, new techniques, and research, executive coaches often pursue continuing education indefinitely. Lifelong learning is an integral part of executive coaching, and those who are committed to lifelong learning are less likely to stagnate in their technique and effectiveness. These coaches are also more likely to remain current with changes in the business climate, technology, and the needs of their clients.
Our team is ready to assist you with executive coaching certification in Chicago. Contact us today for more information.